Credits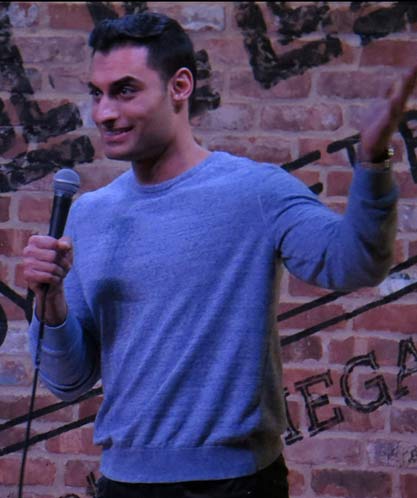 Nick has worked with Jon Lovitz (Saturday Night Live), Jimmie Walker ( Kid Dynomite from Good Times)


Nick has also worked on radio for 77 WABC NY as a voice impersonator and celebrity caller.


Nick has co-wrote, produced and acted in the original dating web series "I'll Call You".


Nick did not play Aladdin in the movie "Aladdin".


Nick played the role of the invisible ghost so well in "The Revenant" that no one saw him.


Reviews
"A brilliant comedian with high upside" - Not from Rollingstones
"That guy wasn't the worst comedian of the night" - some fan
"He loves his mother so much" - his mom